24 HOURS SECURITY
It is the most advanced and complete video security system in the market. It works with both analogical and IP cameras, simple and efficient. Because monitoring is not just recording.
This technology will detect intruders as does the human eye before they get to your house. Nothing escapes the system; it never rests, it is always alert, each camera is analysed several times per second.
ADVANTAGES
SECURTITY BASED ON TRUSTWORTHY VIDEOS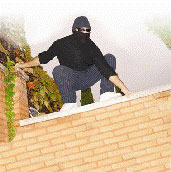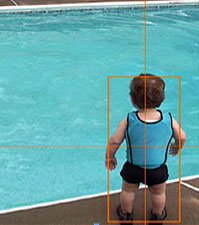 The system can check the event generated by the alarm. An organised mugging can be prevented or you can check the cause why the alarm started.
Intruders detection and mugging prevention.
Protection of restricted areas:Protect your family from possible dangers, this system can detect your son or an infant approaching the swimming pool.  Immediately informing what is happening before a tragedy occurs.
INTELLIGENT INTRUDERS DECTECTOR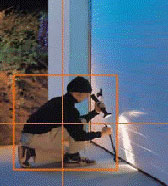 Through intelligent analysis of the images,  intruders  cand be detected and  the cameras turned into a powerful detector. It will adapt to the environment drastically reducing false alarms generated by moving leaves, changes in day Light, clouds or rain. According to each users needs, the system can define areas of interest or select elements by their size.
If somebody stops by your property for a define period of time, the alarm goes on.
VIDEO ALARM-FLEXIBILITY AND EFFICIENCY
It can be programmed to send messages to mobile devices, and alarm centra or an e-mail address. It also allows activation/deactivation of mechanical devices by electrical frequency and safely visualise cameras  from a computer or any mobile device.
INSTALLATION 
One or more cameras are set up and connected to the central processing unit according to the size of the area to be covered.

A simple configuration for each camera, determining the areas of interest and if needed a deactivation timetable is set.

The system needs Internet connection to enable remote visualisation of video alarms or to send messages to it.

There is also an option to connect other devices such as dissuasive/ spotlights, sirens,gsms… through electro-magnetic activation.
CHARACTERISTICS
VIDEO ALARMA EFFICIENCY IN OR OUT OF THE PREMISES
 IP/Analogical compatibility: Accepts analogical cameras through IP. The system can work day and night if the cameras support night mode.  
Quick search: Videos can be selectively checked by camera or date. This, combined with the events recording system avoids going through irrelevante recordings

.

Uninterrupted recording: It allows continual recording from a camera.
Intelligent back up: It allows recording on DVDs in uninterrupted or event recording mode. This way, you only keep what you want.
Intelligent movement sensors: These have been designed especially for external use, disregarding alarms originated by vegetation movement, light changes, rain, etc.
EFFICIENCY
Analysis from the security video cameras several times a second, nothing can escape detection.
Intruders following and detection whether moving or not.
Possibility to configure specific watching areas.
Large areas coverage.
Immediatelly sent alarm and images to a Security Central
ROBUSTNESS
It can work in any external environment

Day and night service.

Automatic selection of errors generated by light changes.

Automatic selection of errors generated by wind.

Users can configure the system to  disregard small animals.